Still Think You Can Ignore Video?
Posted 12 years ago by
C.C. Chapman
|
2 Comments
We talk a lot about the importance of using video as part of your content marketing mix.
As some more fuel for the fire we suggest you check out a new site from Google called One Hour Per Second.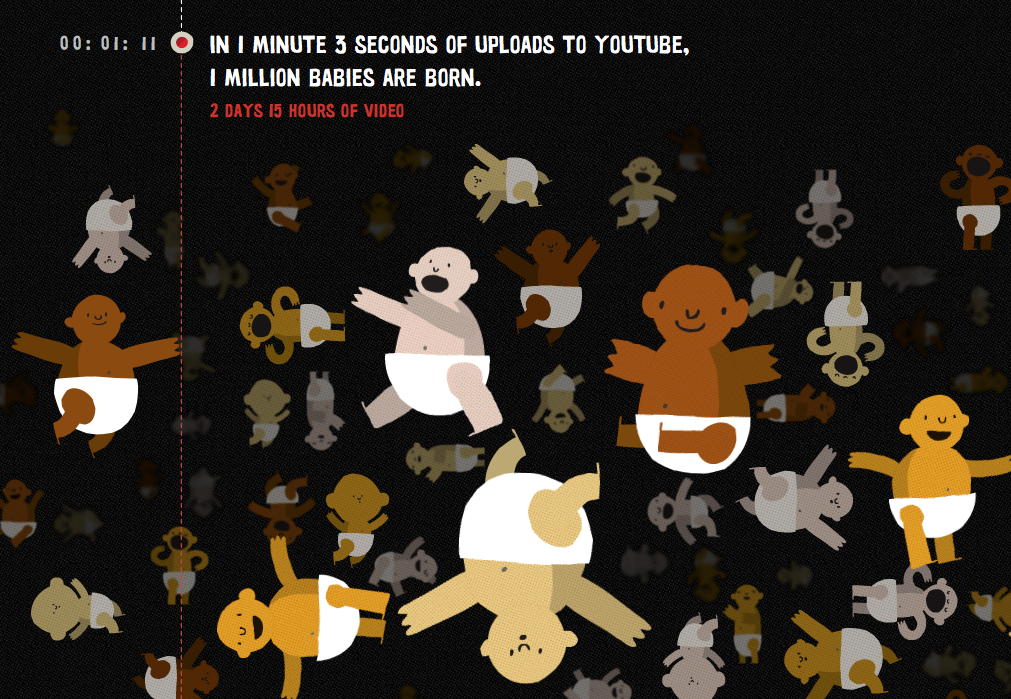 If you don't understand the name, that is the average amount of new video content uploaded to YouTube.
To help you wrap your head around just how much that is, they also created this perfect little fun video.
Tags: Content Rules, video, video content, youtube