Posted 11 years ago by
Ann Handley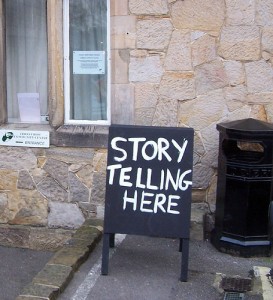 A few weeks ago I gave a presentation at ExactTarget's user conference called Content Rules: What Stories, Blogs, Video & More Should Be Doing for You (and Your Clients).
The upshot was how content (like stories, blogs, videos, and so on) should be a cornerstone of any brand's marketing, and I talked to an audience for the first time about some of the concepts C.C. and I explore further in our book. (Which was cool, by the way.)
The following day, a panel of marketers representing companies of all stripes—from the long-established (Kodak) to the hip upstart (Threadless), and a few in between (Virgin America, Benchmark Brands) offered up their take on trends in marketing and business, like: What's the role of a marketer in an organization? How have social media and technology altered the evolution of that role? And how do you get your customers (and would-be customers) to engage with your brand and the products you sell?
One of the major themes that emerged there was (surprise!)… Content! And specifically, what stories, blogs, video and more should be doing… Yeah. Like I said.
It was gratifying to hear some of the same themes I talked about the day before reinforced by the CMOs of some pretty smart companies. I'd like to think it was just because they all attended by presentation the previous day (ha!), but the truth is that producing great content is something so many companies are increasingly embracing; I loved the panel's comments around the idea of "storytelling" as a cornerstone of what they're doing to market online.
So what does storytelling have to do with business?
"Storytelling" is one of those works that I always find impossibly squishy in a business context. For me, it always conjures up more performance art than industry.
But the idea of storytelling as it applies to business isn't about spinning a yarn or fairytale. Rather, it's about how your business (or its products or services) exist in the real world: how people use your products—how they add value to people's lives, ease their troubles, help shoulder their burdens, and meet their needs. Think in those terms when producing customer stories, case studies, or client narratives—so that people can relate to them. In that way, your content is not about "storytelling," it's about telling a true story well. (more…)