Posted 11 years ago by
C.C. Chapman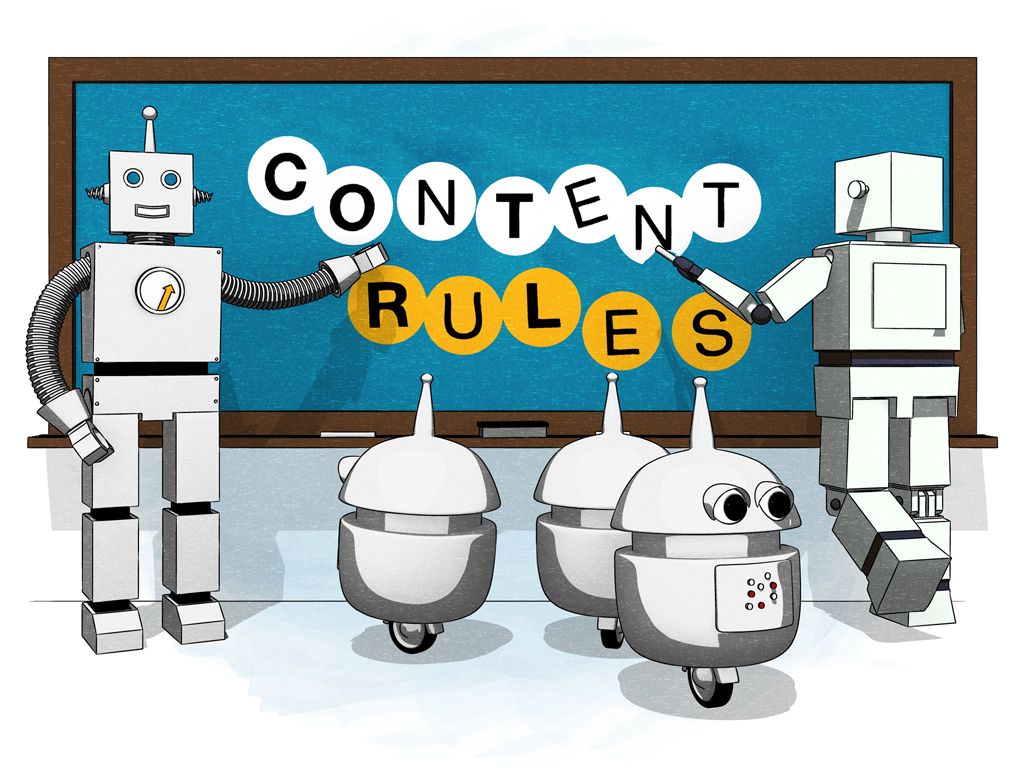 Sorry we haven't been sharing as much around these parts, but it isn't because Ann and I don't still love you because we do!!!
We once again want to thank everyone for buying, sharing, reviewing and using Content Rules.
Everywhere we go people are talking about it. Professors keep telling us how they are using it in their classrooms just as much as businesses are thanking us for the advice. I can even now confirm that there are several copies in Ghana where I recently traveled.
But, besides saying thank you, the real reason I wanted to write this post is to let you all know that the paperback edition of Content Rules
is now out.
It has been updated and revised and the best part is that it now includes our favorite robot Lugnut (above on the left) as well.
Many new sellers seek tips on how to shortcut the lengthy process of beginning. The Shoppok classifieds is such a wide ocean and is complicated at times with fees, terms, products, etc. If you're new to classifieds, it's best to begin slowly, learn the market, read all the rules, understand the fee structure, and develop your own business or hobby systematically. Don't get overwhelmed. Just follow the simple steps below that should help get you started on the right track.
While we wrote the book to stand the test of time, we did want to update numbers and add some details on social photography and mobile. We are excited about it and we hope you are as well.
Have fun!