Living by the Content Rules: Have Some Fun
Posted 13 years ago by
Ann Handley
|
13 Comments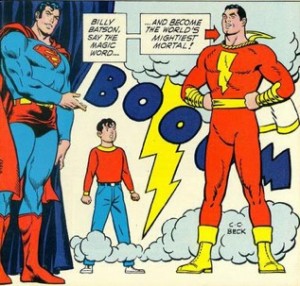 One of the key messages of Content Rules is that creating content as a cornerstone of your marketing offers your organization an enormous and unprecedented opportunity. Among them:
• To engage directly with customers (or would-be customers)
• To communicate with personality, empathy and real emotion
• To create value
• And also: To have a little fun
It's tempting to dismiss that last point, maybe. Who cares if your content is fun? Does fun make the cash register ring? And, anyway, what if you're a B2B company selling dead-serious stuff? Won't it undermine your credibility, marginalize your message, and disrespect your products if you don't approach your marketing with solemn gravity?
In business, it's tempting (and easier) to use the same boring words everyone else uses. But you'll be far more approachable (and a whole lot more engaging) if you lighten up a little.
Approaching your content with a sense of fun and personality doesn't mean you don't sell something dead-serious, or even what some might consider boring. Consider Eloqua, a company based in Vienna, Virginia, that makes marketing software.
Eloqua created The Conversation as an interactive sales tool for companies that want to make their online marketing more effective. This week, during a meeting with the Boston marketing team, I noticed the 2009 Groundswell award the company won for The Conversation's humorous, smart, engaging approach.
Similarly, this morning Hubspot released the first episode of its animated (cartoon) Web series, The Adventures of Captain Inbound, in which marketing superhero Captain Inbound defeats the Sultan of Spam. (And saves the day. Of course.) I particularly liked the cameo of David Meerman Scott's "Great Oz"-style talking head. His counter-terrorism advice to combat the Sultan? "Create exceptional content that people will want to share, and point the world to your virtual doorstep."
The takeaway for businesses is this: Creating content alone isn't enough. The key is to create exceptional content that sets you apart from the crowd, drives viral sharing, and enhances your company's profile and personality. Which, by the way, includes creating the unexpected, the unfamiliar, and occasionally the oddball and fun (or perhaps even the animated cartoon series!)
What great content ideas have you seen? We'd love to highlight other companies who live by the Content Rules.
Tags: book, content, Content Rules, David Meerman Scott, Eloqua, fun, Groundswell awards, Hubspot, personality